We have all seen the headlines about financial planner's, they just seem to keep coming year after year….
Fee for no service the latest scandal for banks behaving badly

ASIC charges former Commonwealth Bank financial planner with forgery

Financial advice scandal: Banks face $178m compo bill

CBA, NAB, Macquarie, ANZ front Senate over financial planning scandals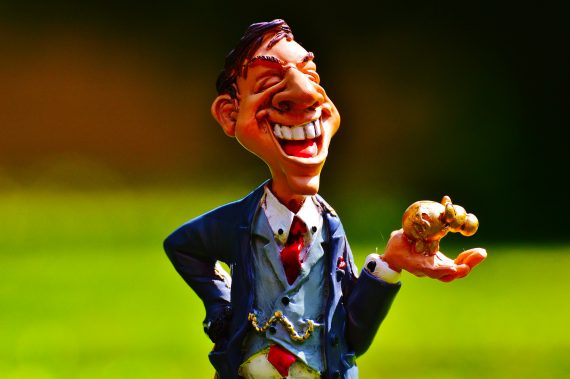 With a new skeleton being found in the closet of the financial planning industry on a regular basis, it is hard to know where to turn for trusted advice.
Many people choose to manage their investments on their own.
But for some that's not an option, whether you are having trouble planning for your retirement, or you have an estate you want to leave to your heirs, here's a look at five reasons for getting the help of a financial planner.
You Don't Know How To Save For Retirement
Retirement planning is more than your employer paying they superannuation guarantee contribution into your nominated fund.
A financial planner will go over your current financial situation, they will help you figure out how much you realistically need in retirement and structure a plan that meets your goals and needs.
A Marriage Or A Divorce Is In The Cards
One of the main reasons for divorce is financial woes… Marriage means the mingling of income, assets, and debts and a financial planner can help both husband and wife budget their money, save for common goals and make the right investment choices.
The same can be said for a divorce.  A financial planner can help you untangle your finances, you may have been left with a windfall or a large debt to service.  They can help you put a plan in place to achieve your goals.
You're Caring For An Aging Or Sick Parent
Nobody wants to see their mom or dad become ill as they age, but unfortunately, that is a reality for many people.  It is not only about caring for their health, but also assisting them with managing their finances.
This is where a financial planner can help, to ensure they are getting access to all the government benefits they are entitled to and ensure their super/pension is set up correctly.
You Receive a Sudden Windfall
Whether your windfall is from an inheritance, winning the lottery or landing a lucrative job, managing large amounts of money can be complicated.  A few bad mistakes and in a blink of an eye it's all gone.
A financial planner will give you sound advice and help you put in place a plan to grow your windfall so that it meets your long-term goals.
You have or going to have a large Mortgage
Buying a home is the largest purchase most of us will ever make, and for most of us it comes with the biggest debt we will ever have.  While we never plan to get sick, lose our jobs, or pass away, these are naturally the sorts of things that can take a toll on your family and on the mortgage repayments.
A financial planner can assist in putting in place various insurance policies which will ensure that the mortgage and your loved ones are looked after if something unforeseen happens.
So, you have decided that you need to talk with a financial planner. Your best chance of getting good advice is to ask them the following 5 questions.  They won't guarantee a planner you can trust or of their competence, but it will increase the odds of you getting reasonable advice.
5 Questions to Ask a Financial Planner!
What company owns their advice licence?
You want to find out if they or their employer receives any benefits for recommending their products.  For example, a planner working for one of our major banks which is incentivised to recommend the products of their wealth arm.
If they do…. Walk out…. Quickly
Have they ever recommended a managed agricultural scheme?
You know the schemes, get the big tax deduction upfront and make a huge profit in 10 years time (or not seeing most of them went bust during the GFC).  These schemes paid advisers huge fees of 10 per cent or more. If they succumbed to this temptation in the past, no matter how reformed they claim to be, don't just walk away.  RUN.
Will my money be put into your firm's funds and products?
If they answer YES, find out what steps they take to source other alternative products and to manage any conflicts of interest.
Is it a flat fee, commission on sales or a percentage of an asset based fee.  However they are getting paid, you have to be comfortable that there is no conflict of interest and you are getting quality advice.
Ask to see a sample statement of advice?
A statement of advice should cover the following major points budgeting, cash flow projections, a comparison of multiple strategies and a discussion about what you can realistically except in retirement. If the document is difficult to understand or is unnecessarily long, the adviser has missed the point and it's time to leave.
Going it alone may seem like the cheapest way to manage your money and investments, but it can end up costing you a lot in the long-run. The help of a knowledgeable and reputable financial planner can go a long way in making sure you stay on course to meet your unique financial needs and goals.
Enter your email address to get our latest content delivered direct to your inbox.